Parasites and Pirate Empires: The long tail of crypto mining.
MIT TECH REVIEW, 2023 / NIKKEI ASIA, 2022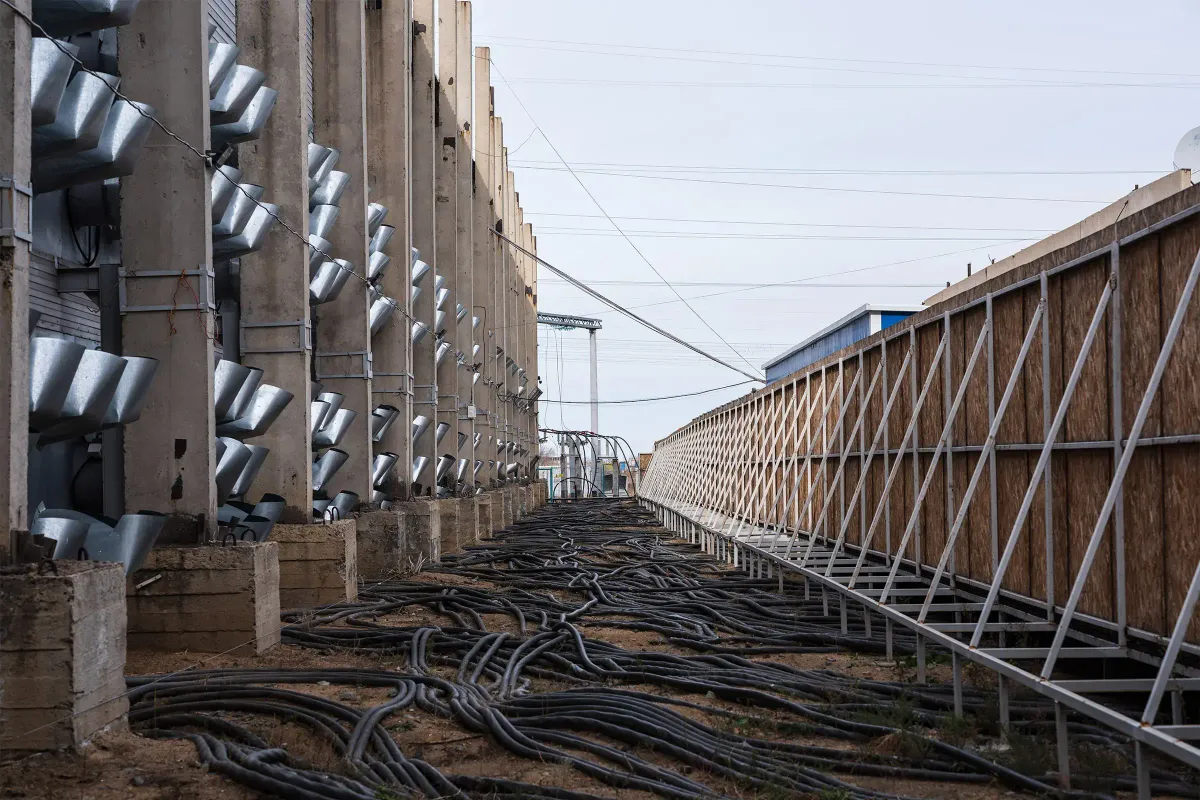 Between 2017 and 2021, Bitcoin miners flocked to Kazakhstan in search of cheap electricity and permissive regulations. By the summer of 2021, the country was the second largest contributor to the global "hash rate" — the number of random 64-digit numbers being guessed per second in order to win a bitcoin. But the vast amount of power they needed to power their computers overloaded the electricity grid, they employed barely any staff, and most of the money went offshore. Politically-connected individuals took advantage of the country's corruption and weak governance to set up their own unregistered mines, turning vast quantities of subsidized electricity into untraceable money to be stashed offshore. Then, it all collapsed in recrimination and discontent, leaving behind simmering tensions and rusting infrastructure.
This project, funded by a grant from the Pulitzer Center, looks into why the crypto mining industry has been drawn to geopolitical grey areas and governance blind spots, extracting value, outstaying its welcome, then moving on in a "parasitic" caravan.
For MIT Tech Review, I reported on the full sweep of Kazakhstan's crypto mining boom, looking at the miners clinging on, and going in search of the underground mines in the country's rust belt that pushed the grid to its limit, and beyond.
For Nikkei Asia, I looked at how, despite the toxic experience of bitcoin mining and the collapse of the second-biggest crypto exchange, Kazakhstan's government still wants to give the "floating pirate empire" of crypto a home.
I talked about the project on the BBC World Service's Digital Planet.